Spirit Wear Store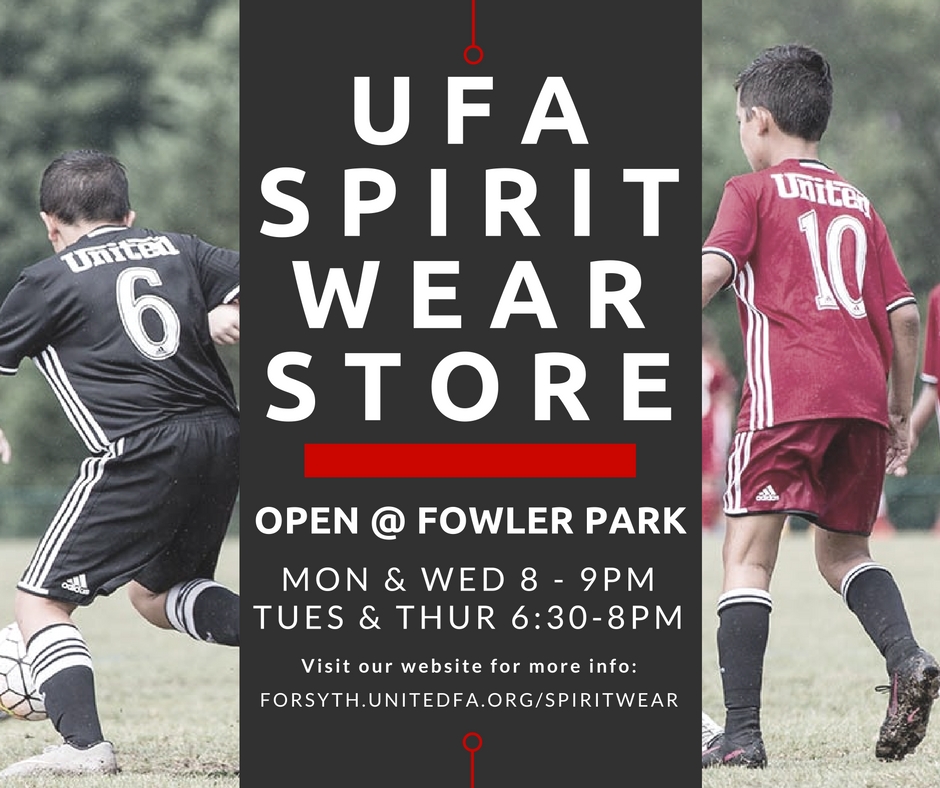 On Sale at Polo Fields this Saturday, 9/17 from 9am-2pm.
Come by and see us! We are located behind the bleachers on Turf Field 5 at Fowler Park.

Fall 2016 Fowler Store Hours:
Mondays & Wednesdays: 8:00-9:00 p.m.
Tuesdays & Thursdays: 6:30-8:00 p.m.

If you're interested in helping out in the store, please contact us at spiritwear@unitedfa.org.